01. How would you seduce a fellow member or hot_like_neon?walk up, give a sexy smile, and ask if i can buy you a drink.
02. Why would you be an awesome addition to this community?because i have entertaining posting skills.
03. Have you ever "toastfucked" a neighbor?nope
04. Name three of your favorite bands. adicts, g.b.h, fear.
05. List one other reason why we should approve you. you are gonna fuckin love me, bitches.
...feel free to add pictures or art work that you think may persuade us to say YES.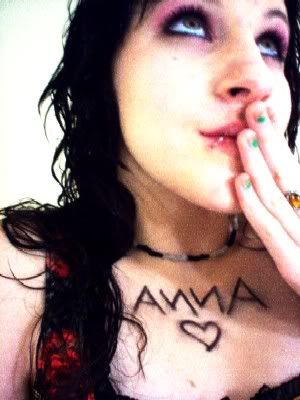 look at that hot ass!